If you've seen "The Post" already, you know how wonderful it is (and why I cried through most of it). While the movie centers around the publishing of the Pentagon Papers and freedom of the press, there is one character whose transformation we should all be in awe of: Katharine Graham, the publisher of The Washington Post (played by Meryl Streep). Here's why she should be your new feminist icon.
1. She took over "The Post" in the midst of an unexpected tragedy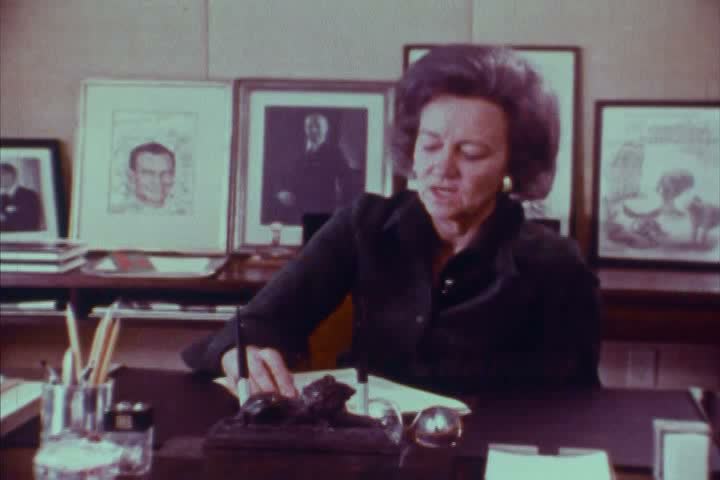 Graham never anticipated being in the job that she ended up in; her father sold the family paper to her husband for a symbolic one dollar, and she was content raising their children. After her husband's suicide, Graham took the position to keep the business in the family.
2. She was quite shy, but rocked her position anyway
Despite being the head of a paper, Graham was quite shy. She often practiced speeches and simple phrases just so she felt confident in meetings and at parties. This is proof that you don't need to be an extrovert to change the world.
3. She risked everything for the freedom of the press—twice
It was Graham who gave the go-ahead to publish the Pentagon Papers, knowing full well it could land her in prison. Instead, it landed her and the New York Times in the Supreme Court in 1971, who ruled that "the press was to serve the governed, not the governors." Graham also oversaw the Post's Watergate investigation.
4. She learned to stand up to voices trying to silence her

Despite being raised in an environment that made her question her intelligence when compared to a man, Graham built her confidence as a woman more and more throughout her career. She stopped letting herself be ignored in board meetings, and began taking a stand.
5. She became the first female Fortune 500 CEO
Graham participated in the decision to allow the paper to be publicly traded, and during her tenure, she led the company to financial success; the Post became a national paper with stock 30 times more valuable than when she had started.
6. Did I mention she also won the Pulitzer Prize?
Her memoir "Personal History" (1997) won her the Pulitzer in 1998. I mean, damn, is there anything she couldn't do?
7. Oh, and she had kids. And a social life.
Graham, aside from being a working mother, was also one of the more elite socialites of the time; she was known to entertain politicians and celebrities, such as the Kennedys, the Johnson, the Reagans, Warren Buffet and more.
Sources:
https://www.biography.com/people/katharine-graham-9317709
Author: Sam Raudins
Email:  sraudins@harnessmagazine.com
Author Bio: Sam is a journalism major at Ohio State who lives for football and good iced chai lattes. She is an intern at Harness, a reporter at The Lantern and Senior Editor at Her Campus Ohio State. In the past, Sam has created her own blog and developed a football column at Her Campus called "Femme Football."
Link to social media or website:  http://theinternalmonologue.weebly.com | Instagram @sgr3 | Twitter @sam_raudins