In a world where it can be a challenge to get a good work-life balance, having a hobby is important. It allows you to channel your creative energy, blow off steam, and make new friends.
A Welsh businessman called Robert Owen is widely credited with inventing the way we split up our days today, with eight hours for work, eight hours for recreation, and the final eight hours for sleep. Henry Ford took it even further, reducing the working week from six days to five. This 8/8/8 model means we all have time for hobbies and aren't forced to spend all of our waking hours working. 
However, we all know that pressures at work can turn eight hours into nine, and then constant scrolling through Facebook while binge-watching a new show on Netflix is going to shrink your sleep time from eight hours to six or less. And when you're a high-profile business leader or the founder of a company, the 8/8/8 model becomes a distant dream. 
Yet, all successful business leaders still value the importance of having hobbies, even if they have to make a real effort to find the time for them. There also appears to be a pattern among this group of people, with several hobbies seeming to be significantly more popular than others. 
Poker
Poker is a popular hobby for people from all walks of life, thanks in part to the wide accessibility of the game brought on by online poker rooms. By far the most popular variant is Texas hold'em, though there are dozens of other options that share the same basic principles and are enjoyed by millions around the world. 
Since poker can be played from anywhere from a casino to an office, it's attractive to busy professionals who don't have the time to travel far to enjoy their hobby. It's also a social game, making it a popular option among business people who can play with friends, business associates, or strangers, while also chatting.
CEOs, directors, and executives from many of the world's biggest companies are known to regularly play poker, including David Einhorn, the founder of Greenlight Capital; Tony Hsieh, the CEO of Zappos; and Guy Laliberté, the owner of Cirque du Soleil. 
Golf
Golf is perhaps the hobby that's most synonymous with business people. There is a stereotype that business people often spend their work time on the course with their colleagues. While this is certainly not true for the vast majority of people, there is some truth in this. In fact, a paper published by Universitat Pompeu Fabra in Barcelona claimed CEOs who regularly play golf earn 17% more (on average) than their non-golfing peers. 
Golf is a relaxed sport, offering participants the opportunity to chat, get to know each other, and do a little bit of business at the same time. It also offers time outdoors and increases the number of steps on their pedometers, something business people are often lacking if they spend their days going from meeting to meeting. 
Many leaders of Fortune 500 companies are known to be avid golfers, including Chevron's John Watson, IBM's Virginia Rometty, and Cisco's John T. Chambers.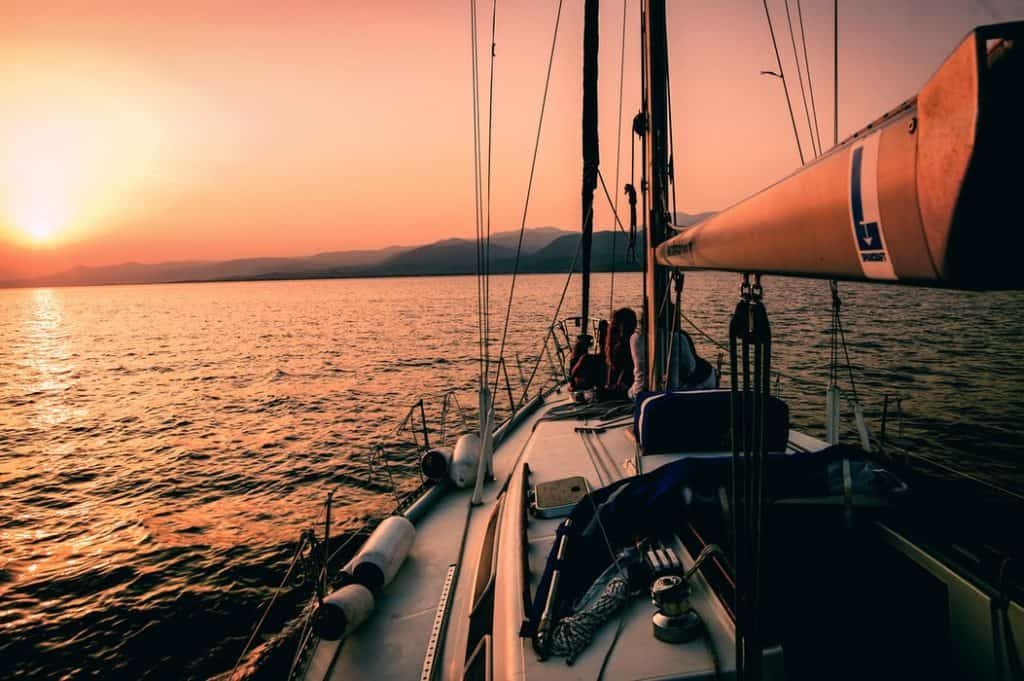 Sailing
Sailing is another hobby that's popular among business people. Part of the reason for this is likely because it's an expensive hobby that requires big pockets to enjoy. Superyachts have also become a status symbol among the wealthiest in society, with marinas in coastal regions like Monte Carlo, Sandbanks, and Dubai usually lined with these giant shows of wealth. 
But it's not just about telling the world how much cash you have in the bank. Sailing is a popular hobby for another reason. When you're out on the water, you're cut off from the rest of the world, forcing you to focus just on controlling your boat. For the business people that prefer to hire their own skipper, being out at sea gives them time to relax, unwind, and de-stress with nothing but the baking sun and the sound of lapping waves for company. 
The founder of CNN, Ted Turner, has a penchant for sailing, as does the founder of Oracle, Larry Ellison.